Topic: TC on a flatbed truck
---
Posted By: downrivers on 03/22/07 11:00am


Wow! I looked at a 2005 Isuzu Crew Cab NPR flatbed to use with a truck camper and noticed what looks like a front sway bar that is mounted very low. I was concerned that this bar could hit many things. Is this on other Isuzu NPR s. Does the Mitsubishi Fuso crew cab have better ground clearance?

I wish the Dodge Sprinter came with a crew cab and a flatbed.


Happy Trails


---
Posted By: btggraphix on 03/23/07 02:25pm


downrivers wrote:
BT

How about a crew cab like this

http://www.isuzucv.com/nseries/n_photo_landscape.html

Seats 7, might be bigger than what you need. I ve talked to a few owners of this type of rig and they all mention that it rides like a truck. I wonder if there are any aftermarket items to improve suspension.

I did measure one unit from the flatbed to the top of the cab, it was about 54", too tall for a regular TC. Trivan would have to make the cabover area taller to clear the cab. With 4" clearance, it would need to be 58" tall with a 3 ft high cabover area would make the overall height of the camper 7' 10".



I think by the time you add that length and still set the TC back far enough to not go over the cab, you've lost the wheelbase advantage you would have gained over a traditional pickup.

I'm not seeing the 4WD listed as a feature for these either.


---
Posted By: downrivers on 03/23/07 07:06pm


BT

I would build a platforn for the camper to raise it high enough to clear the truck cab, then you could have a crew cab with a 12' cab over camper in about a 21 foot overall length. The crew cab has several access ports to do maintenace on the engine, so very seldom is the cab lifted to do engine work.

I measured my Lance camper, it's 82" in height, I think the height of most flatbeds off the ground is 36 - 40 ", I could be wrong.

82" camper + 40" flatbed + 12" platform = 134" overall

11' 2" overall height is very doable, many delivery vans are 13' overall height. Allowing 4 " clearance between camper cabover and truck cab.

I would attach the 12" platform to the camper, but I would also make it removable so that if you wanted to sell the camper separately in the future you could.

As for jacks, someone must make jacks that can lift more than 52", many 4x4 vehicles are quite tall and they load campers.
.

If I had the money, I would prefer to build a custom camper for a flatbed so that I could utilize the wasted space under the wings of the camper for more floor space.

The Mitsubishi Fuso crew cab, I think comes in 4x4.



Happy Trails


Paul


---
Posted By: downrivers on 04/12/07 09:34am


Dodge Sprinter does not make a crew cab with a flatbed. Does anyone know where I can find a custom passenger cab for at least two people to add to a regular cab of a Dodge Sprinter 3500 flatbed truck? I would like some sort of roll bar to protect the passengers, also seat belts.


I m not sure if these are legal in most states. Does anyone know?

It would prolly look like a sleeper cab from the outside, but be designed for passengers.

Downrivers


---
Posted By: Beddows on 04/12/07 01:19pm


Northstar is developing units for use on flatbeds. They export a lot to Australian where flatbeds are the norm rather than PU boxes (they call them traytops), but they will also be making them available in North America. They have one available now for the Aussie market, but they will be producing a couple more for the US market.




Here is another Aussie one: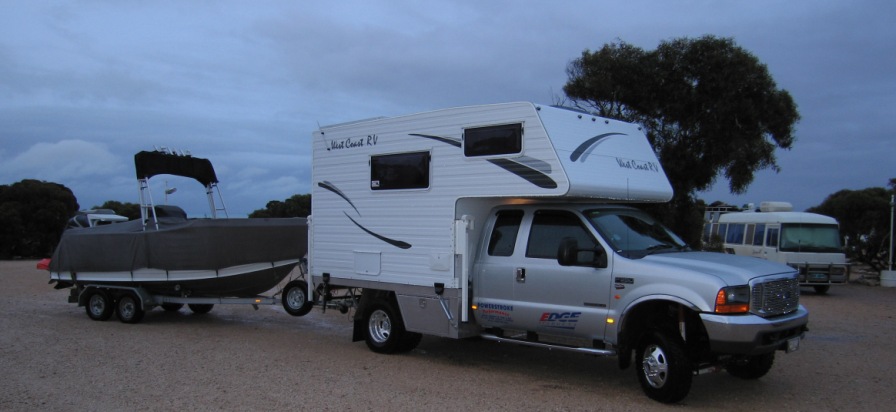 ---
Posted By: downrivers on 04/18/07 06:18pm


Here is a link to a S and S camper on a Fuso 140 flatbed truck. I d like a set up very similar to this, but use an extra cab or crew cab truck because we are a family of 4, plus a dog and a cat.


http://www.rv.net/forum/index.cfm/fuseaction/thread/tid/19469221.cfm


---
Posted By: downrivers on 06/24/07 12:30pm


Here is a link to an interesting flatbed set up


http://www.rv.net/forum/index.cfm/fuseac........d/19875519/gotomsg/19876658.cfm#19876658


---
Posted By: JSX on 07/14/07 12:10pm


Finally got a flatbed for my truck. Installed it 2 weeks ago, had the camper on it for the first time last weekend. Planning on making filler panels to inclose the wings for storage, lots of extra space there now without the bedsides in the way.


---
98 Dodge 2500 4x4 12valve Cummins
95 8.5 S&S TSP Camper

---
Posted By: shooer on 07/14/07 09:31pm


How about this?


Don


---
1977 FORD 4X4
1980 LANCE
I keep 'em a while.


---
Posted By: Neverhappy on 07/15/07 01:57pm


Schooer, Now that's funny ! LMAO
JSX, with all due respect, I find yr combo a bit odd looking (even imagining the sides) & a bit tall.


---
Y2K Silverado Whipple Supercharger,SuperSprings Airlifts
97 Bigfoot 15C9.5FS
77 Chevy 1 Ton C30 (I love this truck)
Chinook Concourse Y2K V10 (Europe)
Roadtrek 190 popular Chevy (USA)
Great West Vans class C 94 (only 4 made)


---