Quote:
I'm posting this message so if somebody has to get through what I got through, at least has a reference. It migh be basic for most of the folks in this site, but I would have liked something like this, so I hope it helps somebody. I'm not an expert on this matter, so don't take my guide as a certified method. It is my experience, and if you where to use any of it's information you will be doing it at your own risk.
I started finding a broken bolt in my rear passenger exhaust manifold, broken flush to the manifold (the best case).
Just in case you've never seen one, here is a picture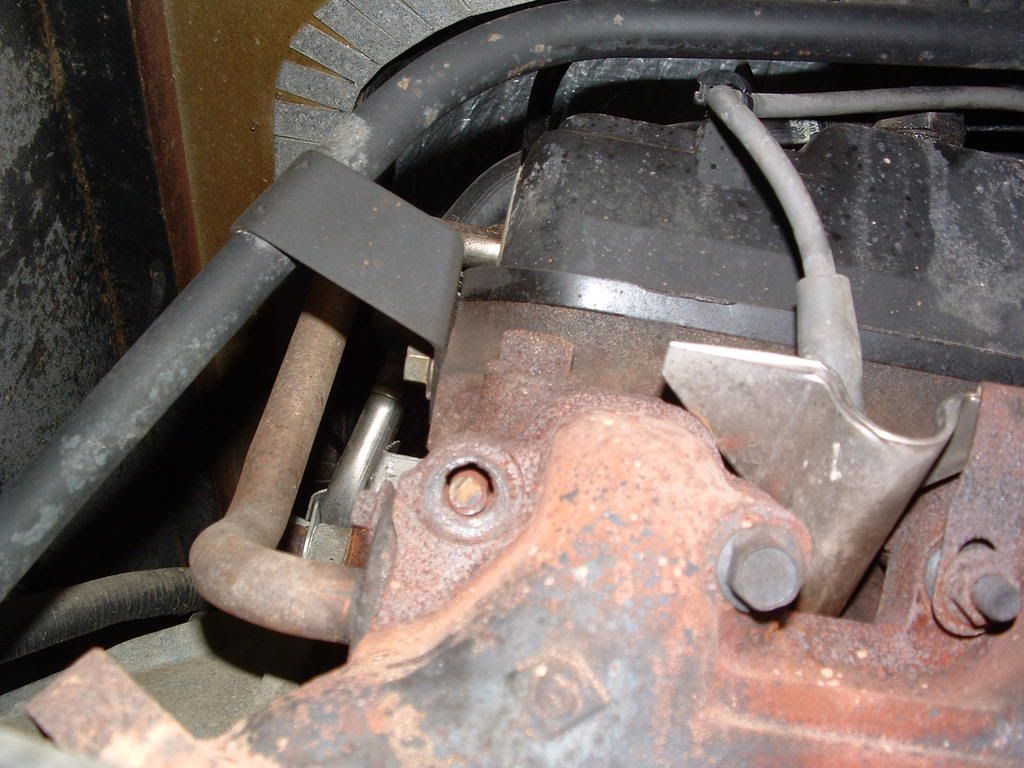 So, the next step was to find a replacement/solution. I was quoted anywhere from 3000 to 700 for fix. I could have done it myself too. Another point was if I wanted to go with the same components or change to headers, which will avoid future recurrences on this issue.
Reality is that exhaust manifold warp due to excesive heat and temperature changes. The manifold can take anything while the exhaust system is in good condition. A vehicle that is stopped for month at a time suffers of exhaust clogging, which increases the temperature of the manifold, which makes the condition worst. That's why this condition is worse in MH than in other vehicles with the same engine. Headers have other problems, mostly overheating beyond what the adjacent equipment can tolerate. For this reason, don't put headers not designed for MH. By a Kit, or headers specifically designed for MH, which will adress the extra heat (even adding heatshields).
I bought the Gibson system from CW. Nice cat back system. Took a week to get to the store. I was going to install it myself, but I was missing parts, so I had to get a shop to install in.
I found a shop in Oxford, MI, which agreed to install the system.
If you do it yourself, or if a shop installs it, if you can, the best is to soak the bolts with PB blaster or another penetrating oil (I did it for 10 days, at least once a day). This will ease out the bolts. I personally recomend using a air impact wrench. I pulled some of them out, and the impact wrench made it easier. The main objective is not to brake any more bolts.
Another thing is the air injection hoses. The come from the manifold to the intake manifold. The cost is around $100 for new part. My recomendation is to don't bother getting them out if they are too rusted, just cut them and buy new ones. In my case, they both broke, and we wasted the time to take them off.
Next step is to take the O2 sensor. UNPLUG IT BEFORE YOU TAKE IT OFF THE MANIFOLD. Put it somewhere else where it's safe, you don't want to mess it up.
Once you pull the manifolds off, you need to clean the area. The shop did not only cleaned the area, but also sanded the block and painted with high temperature black paint. Now that's what I call a good job. They not only cleaned everything, but painted the block and the rails, without painting anything that was not suppoused to be black. They even did it to the generator exhaust. (Yes they did a nice job)
At this point, you need to install the headers (in my case). If you choose to re-install you manifolds, you need to check them for flatness. If they are not flat, you can get them machined. If you do, ask the also to slot the bolt holes so the manifold can move without braking the bolts.
The headers need to be instal according to the instruccions, but in my case, the shop suggested to do a little change. Instead of using the regular header bolts that came from Gibson, they suggested using
stage 8 locking bolts from Ford Racing. According to Gibson specs, you need to re-tighten the bolts every 3000 miles. This bolts solved this issue. I also talked to Gibson and they said that this bolts would not affect the warranty. In any case, CHECK with the manufacturer of the headers, because some locking bolts will void the warranty. (Ask them for your case, don't use them because I said they woulod honnor the warranty). We got them from Summit racing, for $44. After I researched a little bit I found that re-torquing the bolts every 3000 could get to some problems, and not touching them could cause even more problems, so I concluded that the shop was right.
After installing the heathers, they tried to install the Y and id didn't quite fit. Also, the o2 sensor didn't reach the new location. This costed us 1 week of sending pictures to Gibson and calling them to discover the problem. Here is what I learned from this:
1) Your O2 sensor should be locater in the same section as before, and aprox. at the same distance than the original system. If it doesn't, something could be wrong. Check with the manufacturer.
2) This kits are desing to be installed with no major problems, so when you find one, don't hesitate to call them.
The shop would not install the system because they where not happy with what Gibson was telling them. They where right at the end, it was the wrong Y for my system.
The rest of the instalation went by with no problems, except that the last piece of the pipe os 1/4 inch away from the bottom edge of the sidewall.
Once everything is installed, check for leaks.
Here there are some pictures on how it looks now: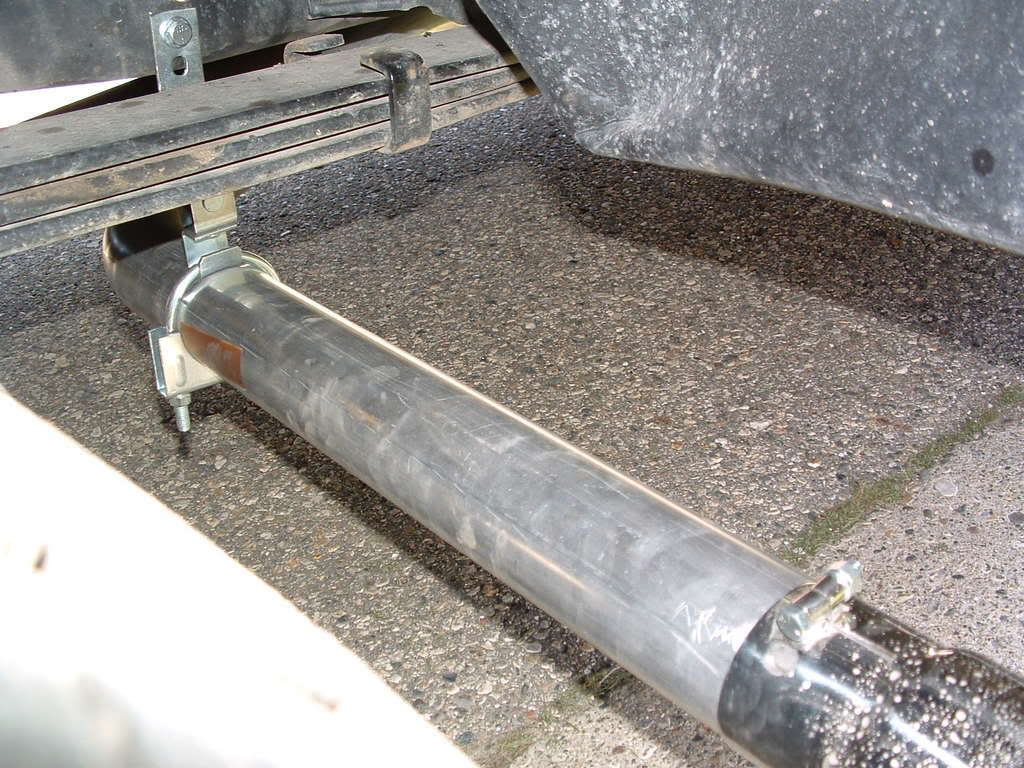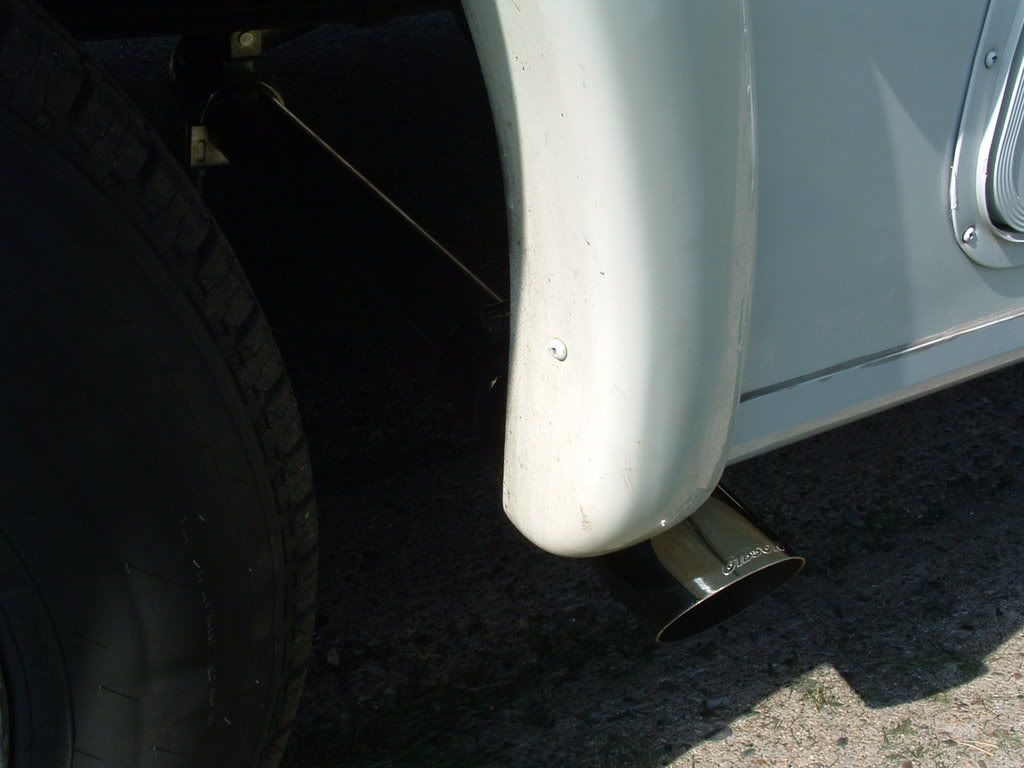 Once again, I just wanted to provide some tips and little guide with what I leadner about this, just in case somedoby needs it. Please feel free to add any other info on it. Thanks.