ronfisherman

SE Michigan

Moderator

Joined: 06/05/2006

View Profile
Good Sam RV Club Member
Offline

---
Got the generator apart today. Found the oil fill hose was going bad. Below is a picture of the cracks in hose.


Not wanting to tear into the engine I have decided to leave the old plastic part of dip stick in crankcase. Been there for 5 years now.
Went to Onan to get parks I needed to make repairs on my list.
MY QD5500 is a older model and required a new hose assembly, bracket and Dip Stick.
All I got to say is Onan must be real proud of their engineering mistakes.
This is what over $170 looks like.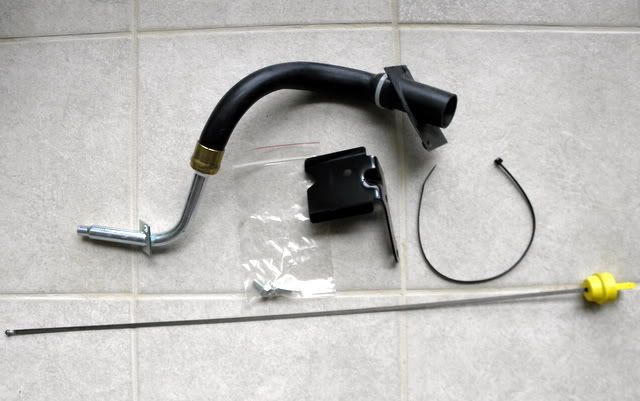 Should have everything back together by end of weekend. Will install back in MH later this month.


---
2004 Gulf Stream Endura 6340 D/A
TST tire pressure monitor system
2012 Chevy Captiva Toad
Kodiak Chassis Class C Forum