goreds2 wrote:
goreds2 wrote:
goreds2 wrote:
I was thinking about this thread today when I stopped at a garage sale and saw a home made head board. It is made of very sturdy plywood and is padded very well. I thought it would be worth the 10 dollar gamble.
Here are my two seats behind the front seats folded down.
Here is the padded board on top of them. I would plan on putting a sleeping bag or air mattress over it for more padding.
Worth a try!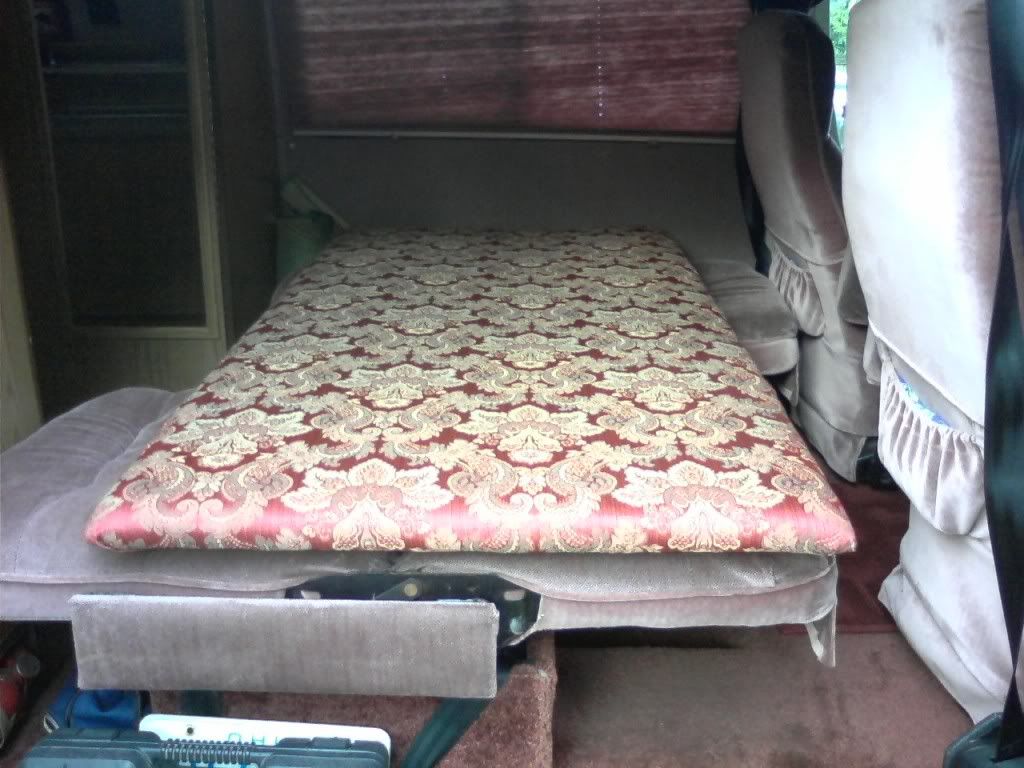 I added this cushion from a discarded glider chair I used to own. I fiqured it could be used sometime or another for camping. It seems comfortable. It does not cover the complete length but as long as it covers me from hip up, it should be good.
I did away with this idea because that big piece of padded plywood took too much space. I will try the setup below next year.
I had a piece of sturdy plywood cut so it would fit between the seats where there was a 1/2 inch narrow flap sticking out side of the seats.
Here I still have the recycled cushion from a disgarded glider and another from a disgarded lounge chair. I laid down on it as it is not bad. This will take up less storage space then from my original idea a few weeks back. I will not need this extra bed setup too often but if I do, I will have it.