mike_mn wrote:
This is not leveling blocks, but I am on my 5th season using these air bags.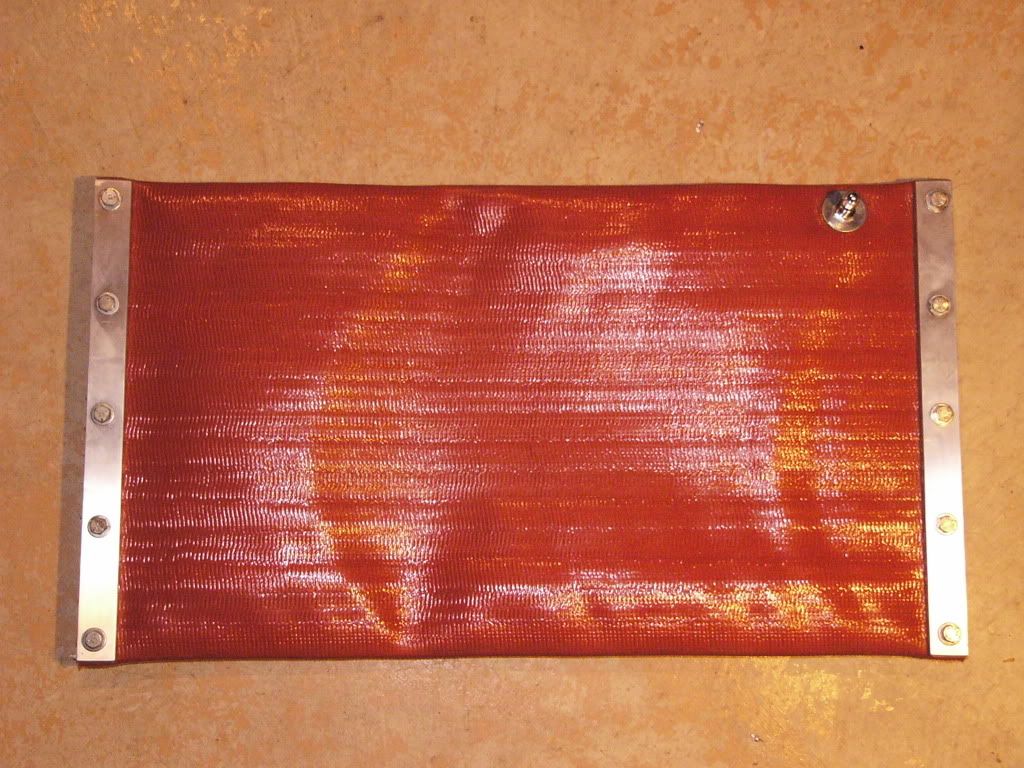 Totally simple to use.
Arguments for:
-Back up once.(no need to find the "sweet spot" on the site, it doesn't matter)
-Easy to store.(very small compared to a box of legos or planks)
-Easy to pump up with hand pump.(my kids like to do it. Takes a couple minutes each bag at most to pump to full height, usually is less, since full height is rarely necessary on most sites)
-As level as your eye can read your leveling bubble, every time.
-Works on all ground types.(rocky or sloppy)
-Can be used to change a tire(if absolutely necessary, stack both bags on top of each other and pump both up and you can remove the other wheel.)
Arguments against:
-You have to make them.(True, but there is step by step directions
)
-They cost ~$100 or so.(They did for me, but if you find the bag material cheaper, they can be built cheaper.)
-They might leak.(The material is multiply polyester weave and is similar construction to that of your tires, a leak could happen in your tire too, so the potential for damage is as bad as if a tire were leaking, if they don't leak when you are done building them, they won't leak when you use them)
-They will be wobbly.(Your entire camper is resting on 4 'wobbly' tires. These bags are essentially like putting a tire under your tire and are as stiff as a tire in my experience)