Wayne Dohnal wrote:
Here's an Onan microquiet driving a PD9160A at its full output (voltage on top, current below):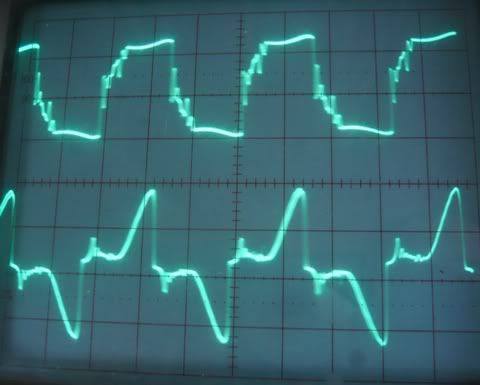 And the same Onan driving a 15 kbtu air conditioner: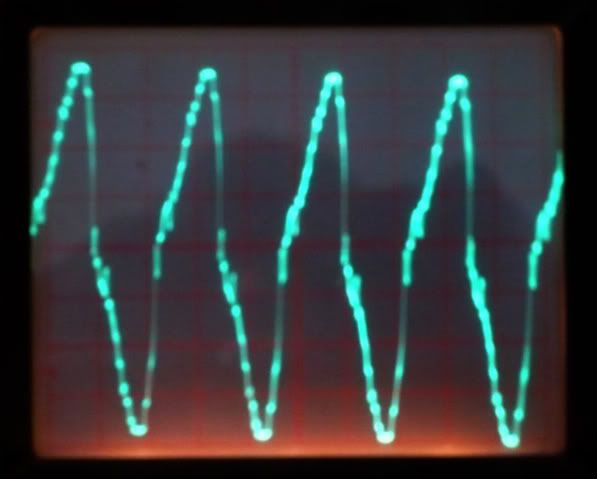 My belief is that the non-resistive loads cause the AVR to corrupt the waveform. In the case of the PD converter, the generator voltage peaks are lower than they would be with a good sine wave, and the converter needs these peaks to be correct to produce its full power. An eu2000i maintains the peaks, and the converter is happy.