fred42 wrote:
I had a box in the front, but had to make room for my
HCCR Steps
. I went with a rear toolbox from
here
. Although it is a bit awkward to use when hooked up, I enjoy having the tailgate as a working surface when unhooked.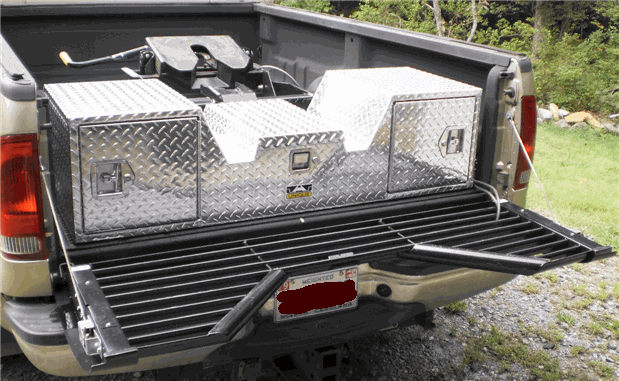 If you use a rear one, you can't just be below the rails, you have to account for the drop and swing of your pinbox. In my case I had to go with a 16" high instead of the 19" high.
The Idea behind this type of tool box is you don't need a tailgate.
It would be much easier to use if you removed your tail gate.