everymilesamemory wrote:
Installed a Flat Panel in our Bedroom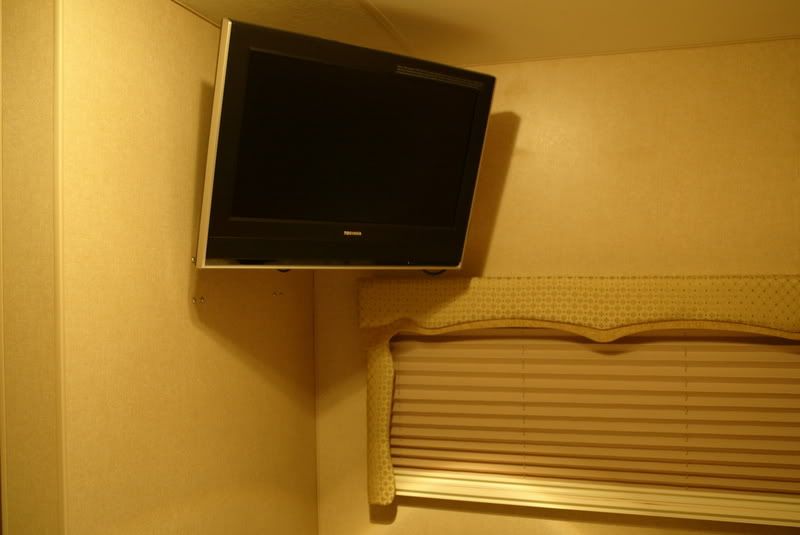 It has a built in DVD so that saved space and kept wires to a minimum. This is great for laying in bed and watching a movie, and also keeps the walk-around space to a minimum.
Pat
www.everymilesamemory.com
Wondering how to put one of these in on a flat wall with no stud close by, need to put a TV on a wall but don't want to bolt through the wall to the bath room.