JumboJet

Tontitown ARKANSAW


Senior Member


Joined: 01/31/2007

View Profile
Offline

---
The Bennett Family 2013 Trip
States – Arkansas – Missouri – Iowa – South Dakota – Wyoming – Utah – Colorado – New Mexico - Oklahoma
National Parks/Monuments – Black Hills - Mt. Rushmore – Devils Tower - Buffalo Bill Dam – Yellowstone – Grand Tetons – National Elk Refuge - Flaming Gorge – Dinosaur – Capulin Volcano
State Parks – Custer – Crazy Horse – George Washington Memorial
Getting to Yellowstone, etc.
Passing through downtown Sturgis, SD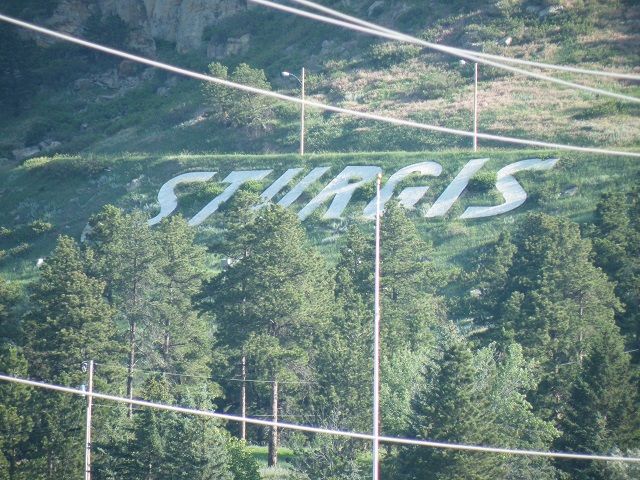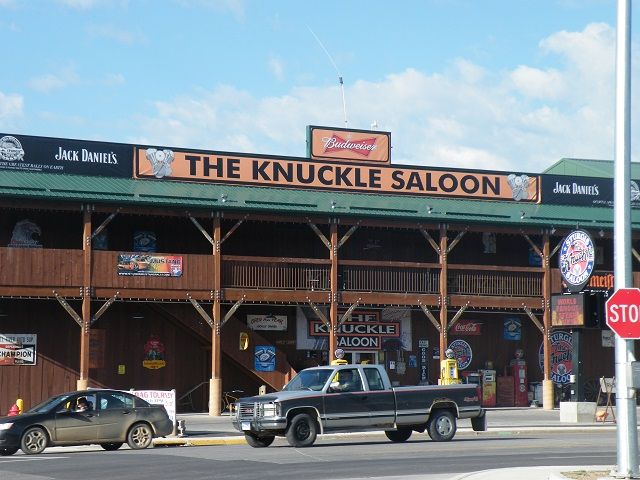 Devils Tower from a distance


And there were climbers – he was first up and securing for the next climber


The Indian folk lore of how the stripes were made on Devils Tower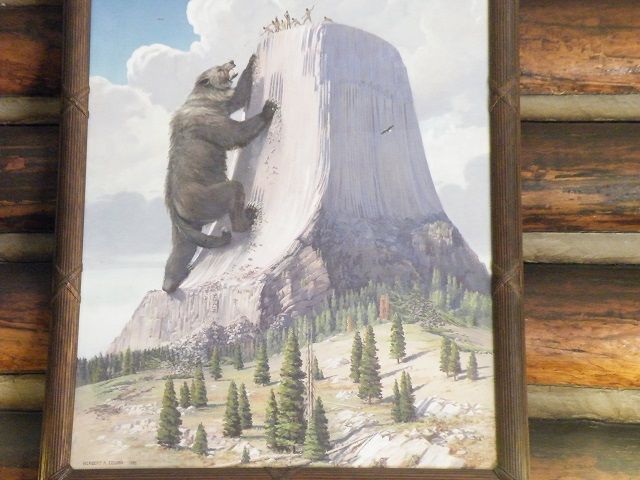 Devils Tower Wildlife – (Or as my son and I discussed AR15 targets)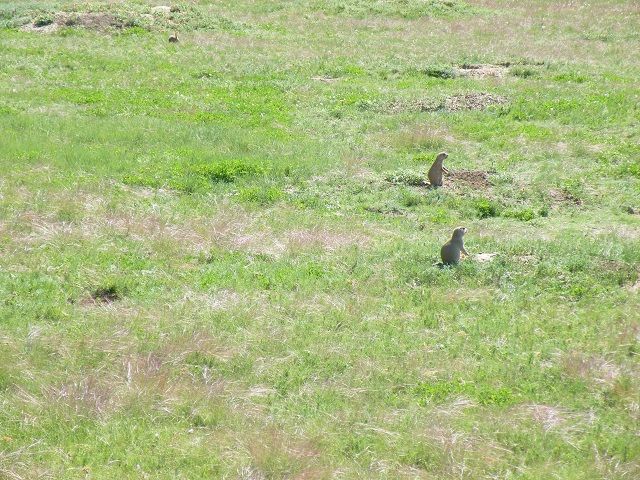 Reaching the High Country – US16


Elevation 9,666' – Family played in snow here – I wish I had pictures of the canyon and the downhill road for the next 10 miles or so.


Yellowstone at Last! We entered from the East.
Falls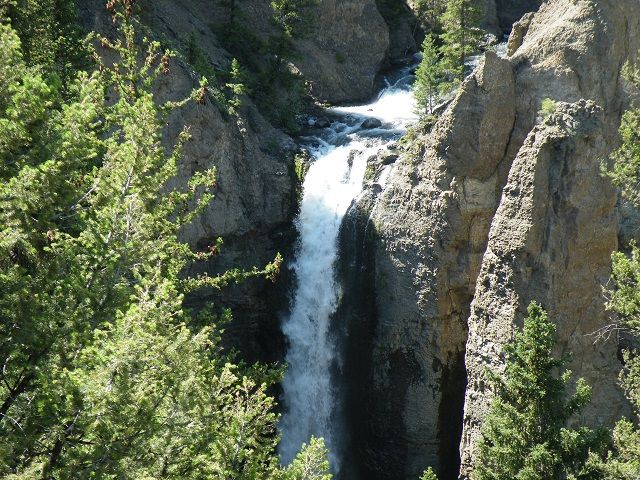 Upper Falls on the Yellowstone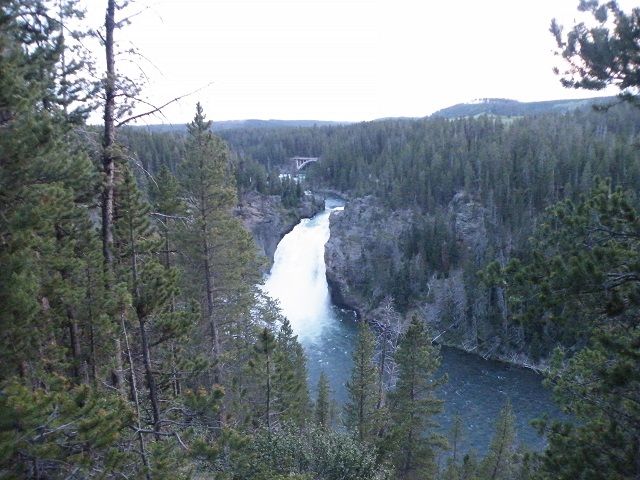 Lower Falls on the Yellowstone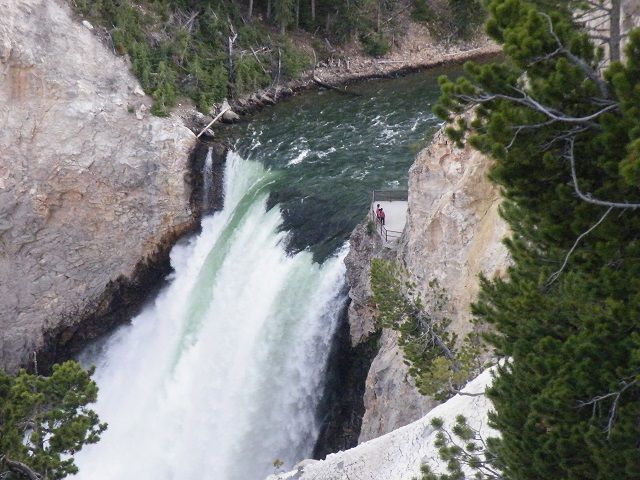 Grand Canyon of the Yellowstone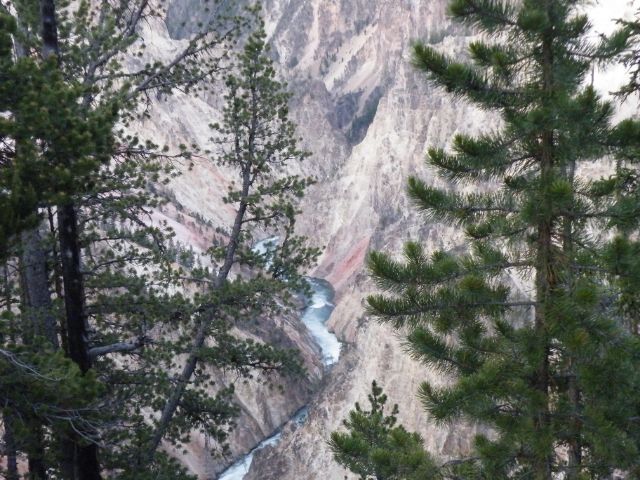 Traffic Cop on bridge over Yellowstone River (Had short conversation with him!)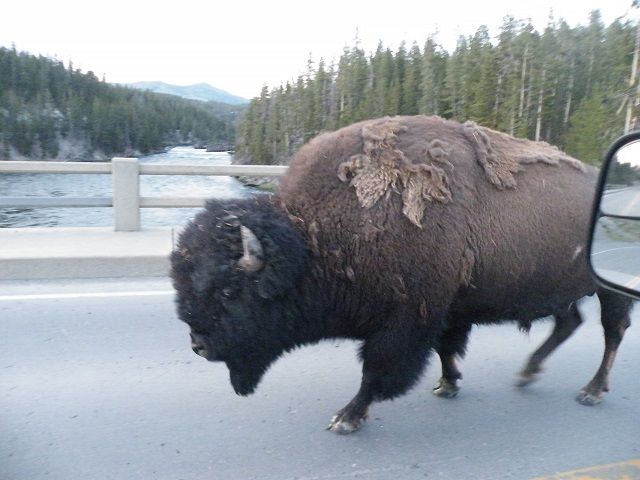 Bears – We want to see Bears!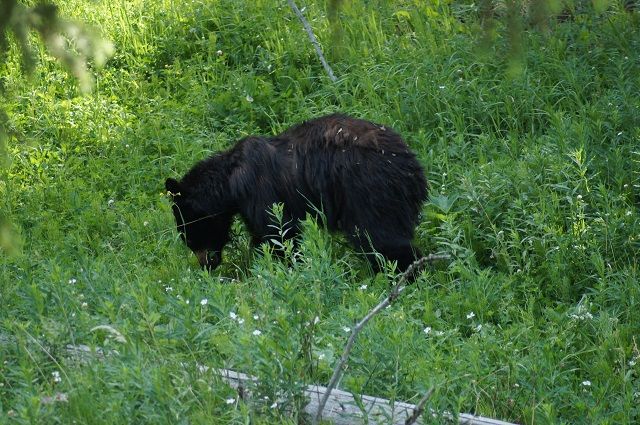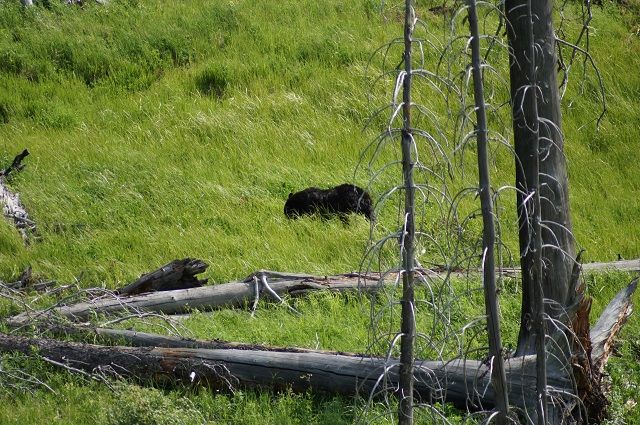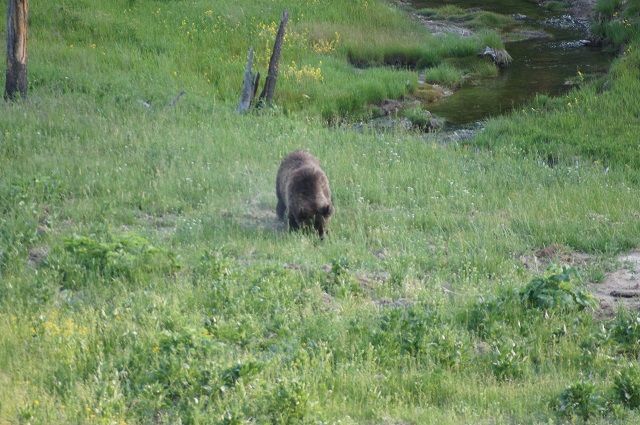 And Elk
These elk came in to town to munch on the manicured lawns. Northwest entrance area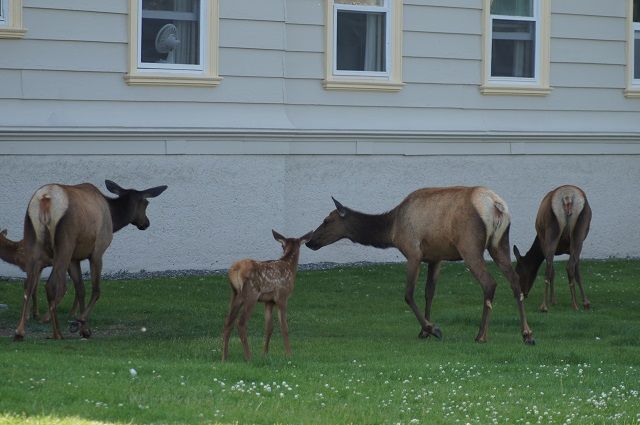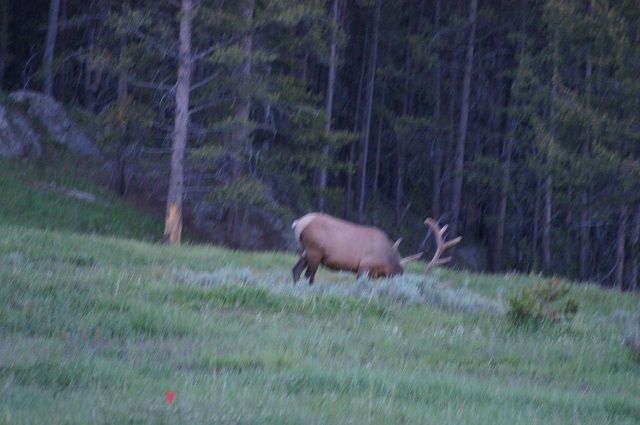 Canyon Campground – they chased bears out both days we were there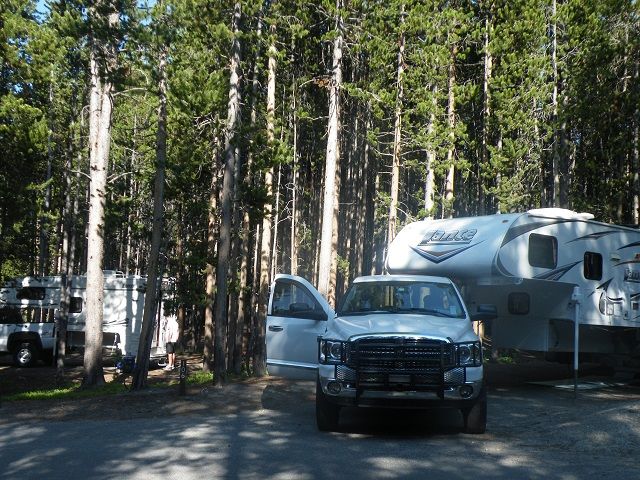 Old Faithful Inn – from the inside – Wooden construction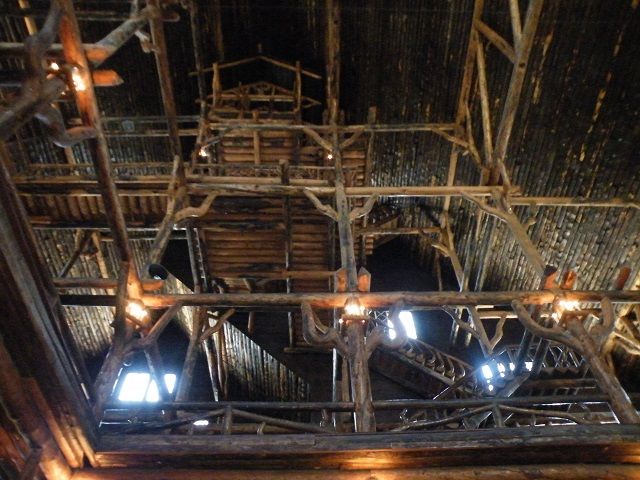 Old Faithful – First saw Old Faithful in 1957 – Still working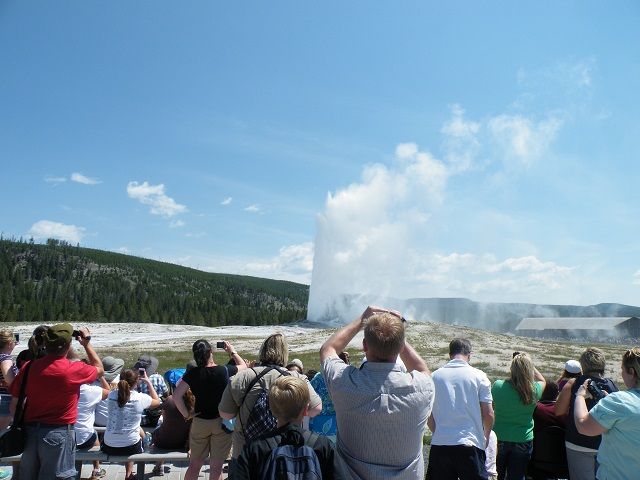 Traffic congestion – That is a jackknifed, overturned horse trailer – Horse was standing inside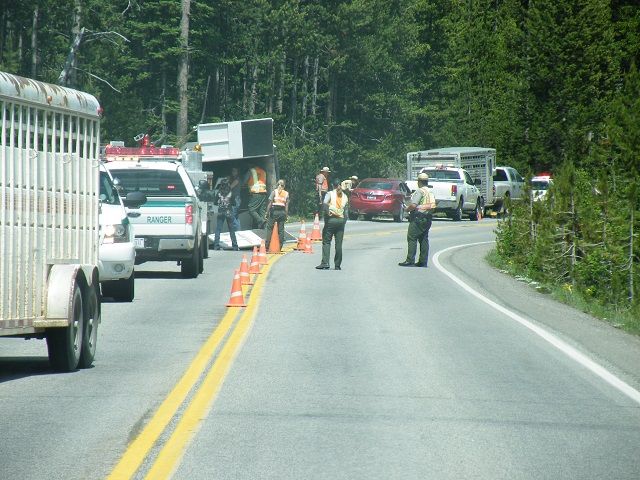 * This post was last edited 07/17/13 08:34pm by JumboJet * View edit history


PapPappy

Wilmington, NC


Senior Member


Joined: 12/23/2007

View Profile

Good Sam RV Club Member
Offline

---
OK, now I have to copy your trek onto my Bucket List....that was awesome!
Will you adopt me?


Thanks for posting the pictures of your adventures!!


---
Bill & Claudia / DD Jenn / DS Chris / GS MJ




Dogs: Sophie, Abby, Brandy, Kahlie, Annie, Maggie, Tugger & Beau ">




RIP: Cookie, Foxy & Gidget @ Rainbow Bridge.

">
2000 Winnebago "Minnie" 31C, Ford V-10
Purchased April 2008"> FMCA# F407293
The Pets