DesertHawk wrote:
LadyHawk & DesertHawk did a 12 day RV/Camping trip (most of the time in Texas) all in the Chihuahuan Desert this past September.
Left Wednesday Sept. 3 returned 15 Sept.
We purchased a Texas Parks Annual Pass for $70 which covers entrance fees & gives 6 half price camping (for a second night). Entrance fees add up quickly, they are per person each day on top of the camping fees. The pass will cover a car full of people. We quickly got back the $70 dollars using it & has started to save us money. It will be valid until end of Sept. 2015.
We also purchased a New Mexico Annual Camping Pass for $100 which is also valid until end of Sept. 2015. NM State Parks do not charge a daily entrance fee on top of the camping fee. It will take 10 nights camping to recoup the investment. I forgot to buy it for the first two nights, so I have 8 more nights until it starts to pay a dividend.
Discovered the kitchen faucet was spraying water under the cabinet. Sink worked ok, so could use it, just not the faucet. Called Lance, need to take it to a Lance dealership. When I asked was it a common problem, they said yes, they have been having a lot of them with the problem. Still haven't taken it in. Have an appointment in Tucson to get it taken care of. Since the hurricane down in Baja Mexico area is pushing up a lot of rain, we changed the appointment until Tuesday of next week.
In Texas
3 days at Balmorhea State Park with the largest spring fed swimming pool in the world (20' deep in places). You swim with fish there as well. Got some good exercise in the cold 72 to 74 degree water. We had a blast. Swam an hour or more each day. We were using goggles, snorkels & fins. About 230 miles from Las Cruces. Had water & electric plus cable. Not too crowed weekdays, but could have been full Saturday except it was rainy then & many canceled.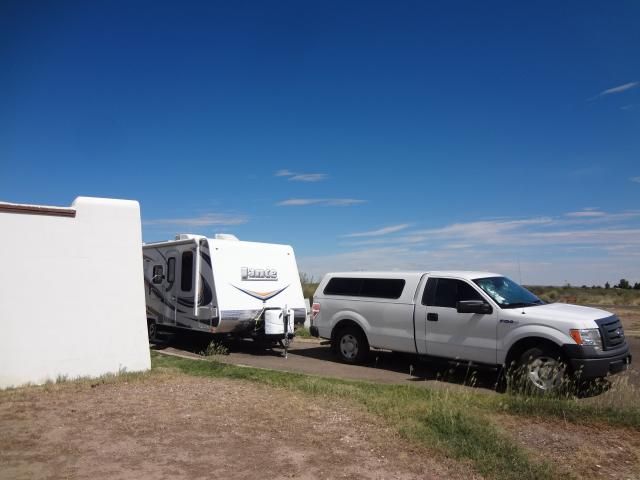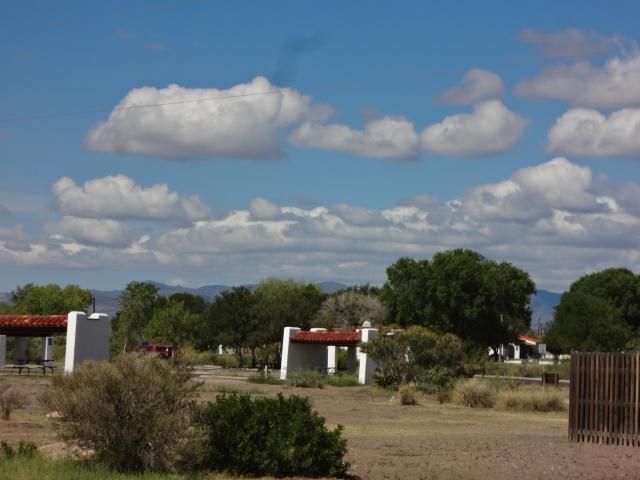 3 days at Davis Mountains State Park near Ft Davis. Lot of rain while there, but had a very nice time. South of Balmorhea SP about 34 miles. Rained on the way to the park & most of the night Saturday & all morning & into the evening Sunday. We take a long scenic drive Sunday evening. Monday was mostly sunny but cool, we did a 3 hour walking tour of old Fort Davis National Historic Site. Neat vistas from a high ridge by the campground. Cable helped when raining a great deal. Had water, electric & sewer as well as cable. Not many people camping while we were there.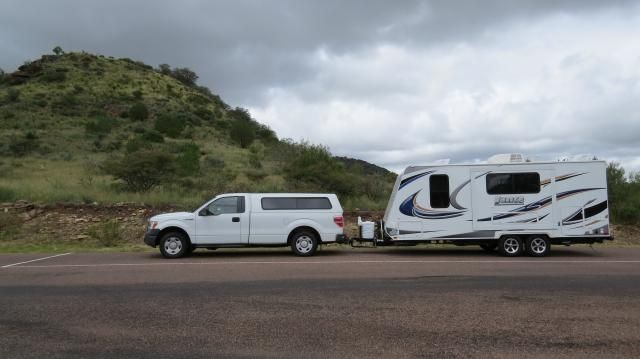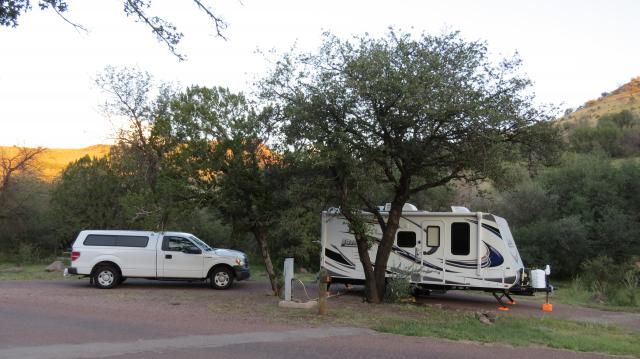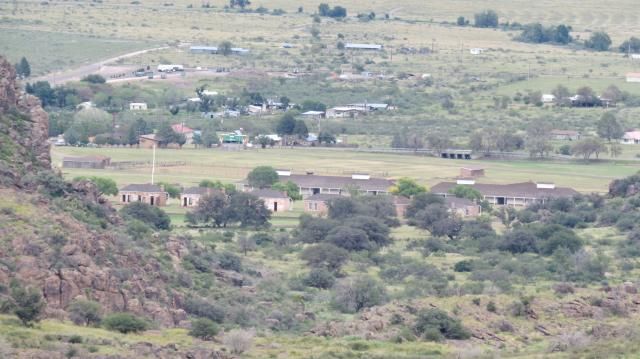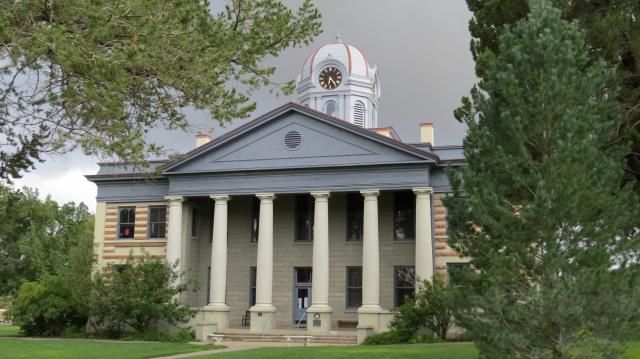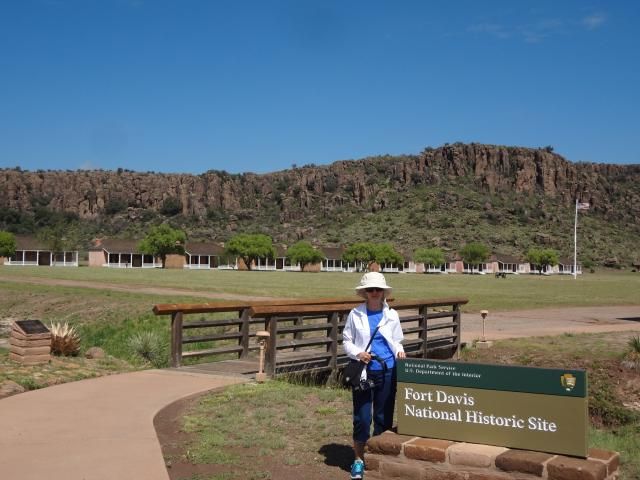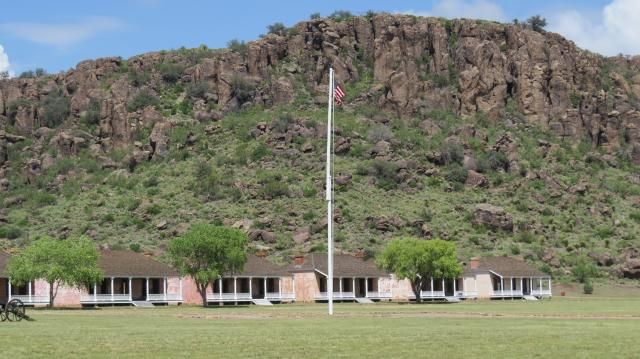 Scenic Drive Loop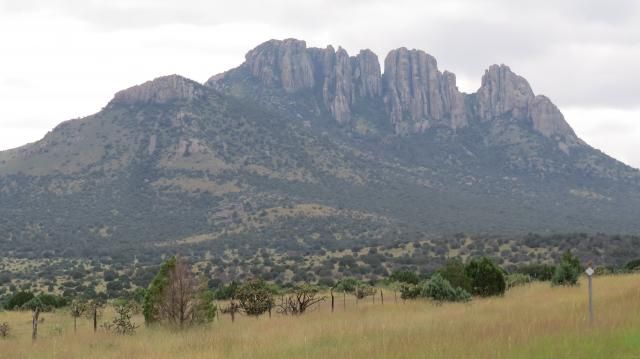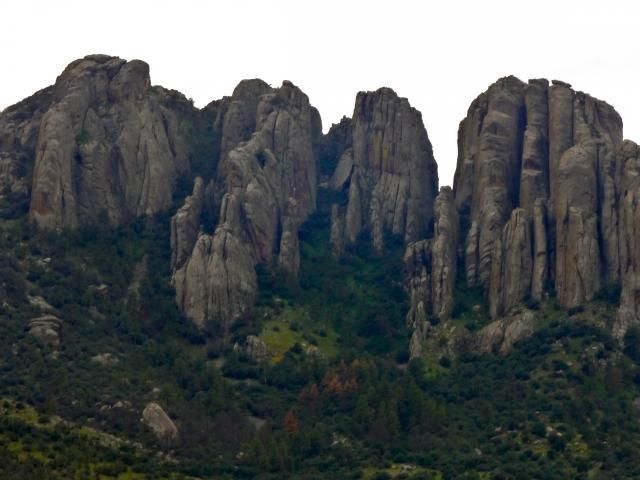 2 more days at Balmorhea swimming each day. A great time again. They scuba dive in the pool as well. We got about an hour each day of swimming. Cooler days.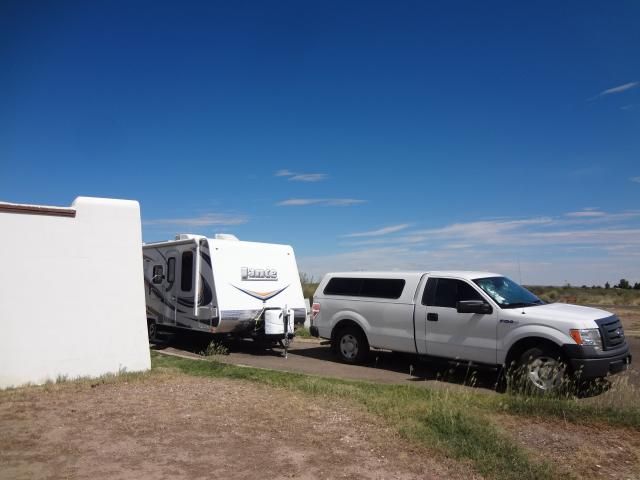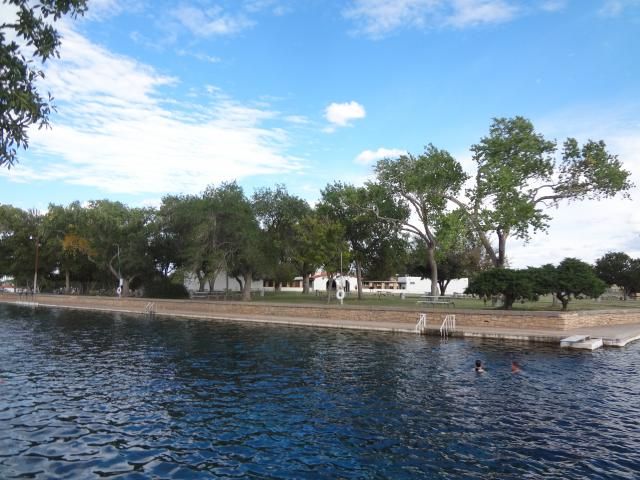 In New Mexico
3 days at Brantley Lake State Park 10 miles or so North of Carlsbad. Had to stay an extra day when the road up to the Caverns was closed due to Flash Flood warnings, very heavy rains on Friday. Water & electric, no cable, but good TV signals which helped on rainy Friday. Not crowed, but several camping. Didn't check out the dry camping area. These all had water & electric with a few with sewer. Saturday was overcast & cool. Walked in from the entrance, about 2 1/2 hrs. The oil field traffic is extremely bad now up there from Balmorhea to Pecos & on to Carlsbad. A great many tankers on the highways plus dump trucks, flat bed semis & other trucks.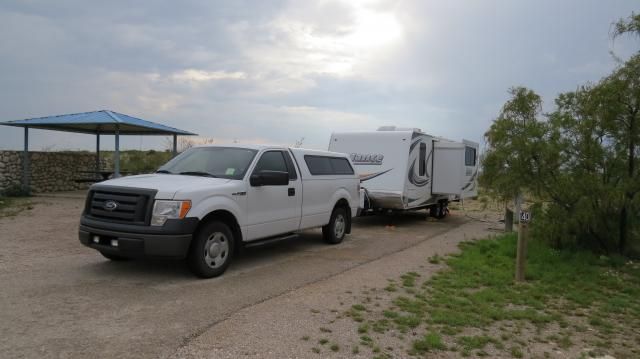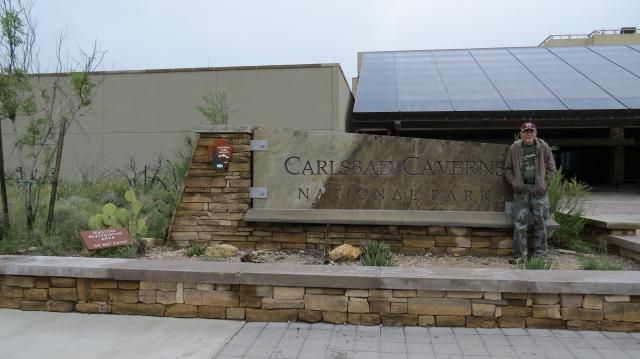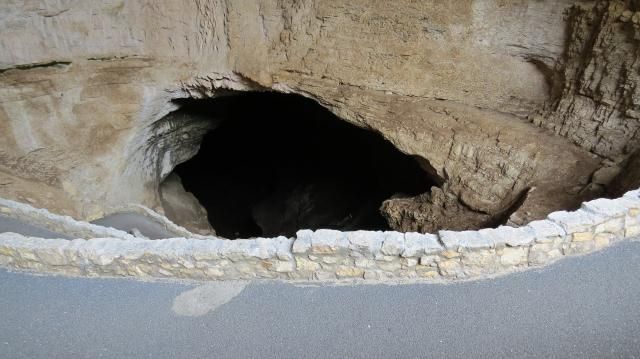 1 night at Oliver Lee Memorial State Park 12 miles South of Alamogordo. We would have stayed in Cloudcroft, but it was rainy & going to get pretty cold at night. Choose not to get water & electric to see how our two batteries would work (did very well), but poor TV reception. Almost no traffic west bound from Artesia to Cloudcroft, more east bound. Some rain & sprinkles going up as well.
Cloudcroft & Drive Down the Mountain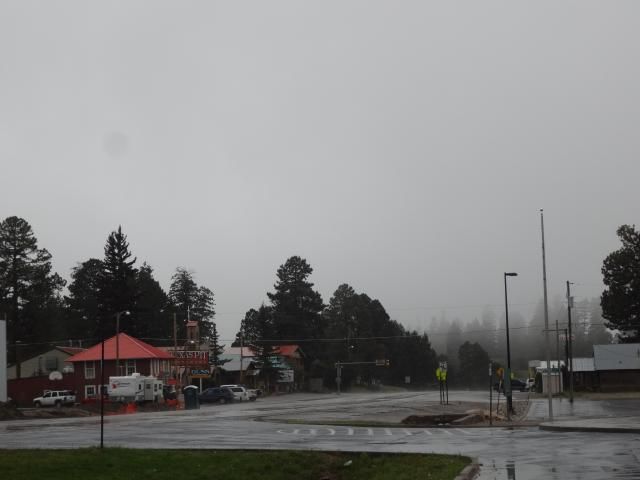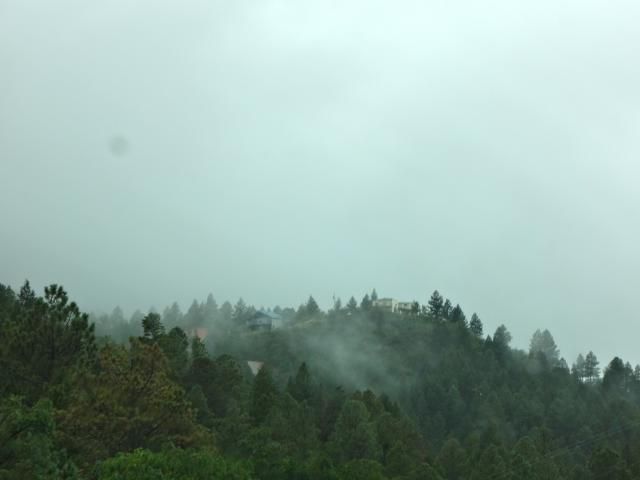 Only HWY Tunnel in New Mexico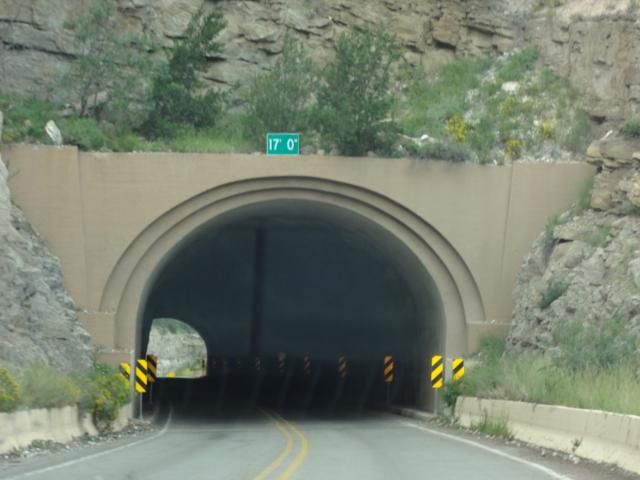 Oliver Lee Memorial State Park